Doctors & Staff
Meet the experienced and friendly doctors and staff who make Original Eyewear the leading provider of vision care products and services in Syracuse.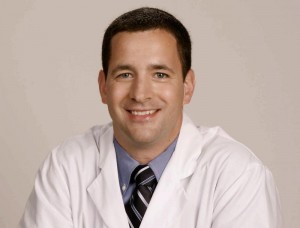 Dr. Dave Braun
Dr. Braun began his career in the optical field as a lab technician during high school at Aquinas Institute in Rochester, NY. As he proceeded through St. John Fisher College, he focused his studies on science and became became an apprentice optician. After shadowing several Optometrists and Ophthalmologists in Rochester, he chose to pursue optometry at the Pennsylvania College of Optometry (now Salus University). Dr. Braun and his wife Melissa, moved from St. John Fisher College to Philadelphia, PA. Dr. Braun completed his Optometric training and did additional training in specialty contact lenses, pediatrics, low vision and military and veteran eyecare.
Dr. Braun has been in practice in Syracuse, NY since 1999 and now operates 2 practices in Syracuse and Watertown. He currently specializes in specialty contact lens fittings and medical management of ocular disease.
In his spare time, Dr. Braun enjoys spending time with his family, watching his kids play sports, and traveling. He volunteers his time on international humanitarian missions providing eyecare to less fortunate communities, most recently with Young life in El Salvador.

Dr. Laura Goldberg
Please join us in welcoming Dr. Laura Goldberg to our practice!  Dr. Goldberg has recently completed her residency in Primary Care & Ocular Disease at the Wilmington VA Medical Center in Delaware.  Originally from New Jersey, she graduated from Lafayette College magna cum laude with a double major in Biology and German.  She continued her education at New England College of Optometry, graduating in 2016 with a dual OD/MS degree.  While at NECO, Dr. Goldberg served as student blogger for the school website and vice president of the Private Practice Club.  For her Masters in Vision Science degree, she performed research on identifying possible causes of developmental progression of myopia.  Based on the publication of this research, she has been awarded the prestigious 2017 Julius F. Neumueller Award in Optics by the American Academy of Optometry Foundation.  http://www.neco.edu/news/entry/2017-neumueller-award.
In addition to her passion for optometry, Dr. Goldberg enjoys traveling and experiencing many cultures and customs. She has studied the the University of Wuerzburg, Germany, completed a course on dispensing optics at Aalen University, and joined the optometry program at Aston University in Birmingham, England for clinical rotation. She also volunteers for the Special Olympics, and participated in a mission trip to provide optometric care to the underprivileged population of Belize. It is her goal to use these experiences to improve vision care for all people, wherever they may live.